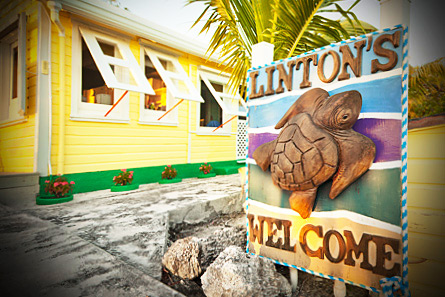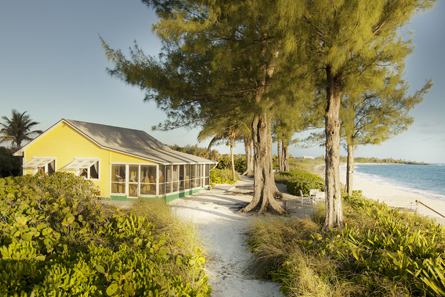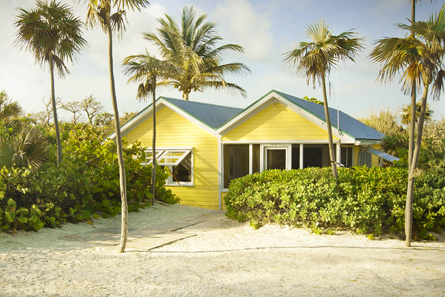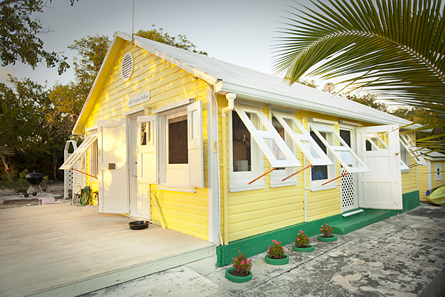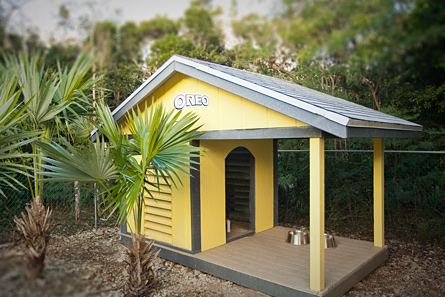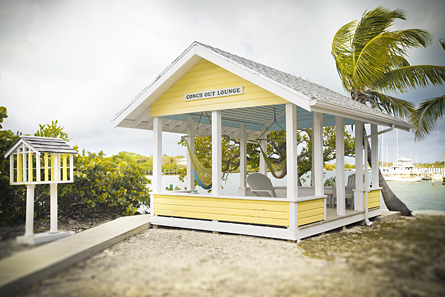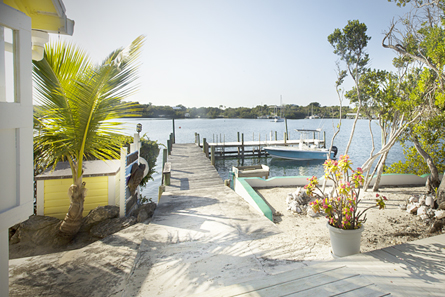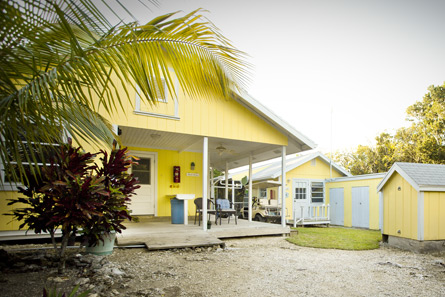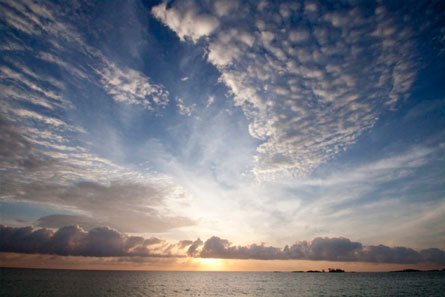 Each authentic Bahamian-style cottage features a living room/dining room combination, a well-equipped kitchen, comfortable bedrooms, and a bathroom with shower, screened porch, patios and decks
For complete information on Seagrape, click here >
For complete information on Palmetto, click here >
For more information on the Harbour Cottage, click here >
---
Oreo The Wonder Dog
Oreo was our internationally famous dog. She had her own cottage at the Wash House. Oreo passed away peacefully in her sleep fall 2018. She is missed by us all!
---
Linton's Dock
Our dock in Black Sound is available for cottage guests to tie up a rental or their own small boat at no additional charge. The dock will accommodate a yacht up to 80 feet with a 7-foot draft. Rate schedules for docking and storage of larger boats that require the use of electricity are available upon request. A saltwater washdown is available to rinse boats and clean fish. A freezer in the Wash House is available for bait storage.
Unique, historic and wonderfully private.
Built from native Abaco pine in the traditional Bahamian style during the 1940's, each cottage has been lovingly preserved and maintained by the Linton family since 1960. The two Ocean Cottages overlook 3/4 of a mile of pristine white sand beach with swimming, kayaking and snorkeling right out their front doors. Both are surrounded by a lush tropical garden of sea grape, palm, and native trees for complete privacy. The Harbour Cottage is perched on a coral outcrop that juts into Black Sound, just a short walk down a private path from the beach on Long Bay. Flanked by native mangrove and adjacent to Linton's deep-water dock, it features a spacious harborside deck, with a lovely gazebo overlooking the sound.
Each authentic Bahamian-style cottage features a living room/dining room combination, a well-equipped kitchen, comfortable bedrooms and a bathroom with shower, screened porch, patios and decks. They're uniquely designed with wonderful Abaco pine paneling, cathedral ceilings and ceiling fans – and come equipped with CD players, hammocks, BBQ grills, outside showers, beach chairs & umbrellas and beach towels.
The cottages do not have telephones, but telephone is available in our office (in the middle of the property) a short walk away. All three cottages now have free WiFi/Internet access. Housekeeping services are included, and on-site laundry services are available for a modest additional charge. The grounds are well cared for and maintained daily.
Guests are welcome to moor their personal or rental boat at our well-lit, deep-water dock on Black Sound's harbour – or borrow one or more of our "fat tire" cruiser-style bicycles to explore the island. We also have a kayak and paddles for exploring Black Sound or playing in the ocean.
---
The Wash House and Office/Lab
The Wash House and Office is where our caretaker may be found. We offer a same day laundry service, for a $10 per load fee. Fanny will be available to provide information and assist with making local phone calls and reservations.
WiFi is now available in all three of our cottages and at the Wash House. We will provide you with the passwords.
---
The Lintonette
The Lintonette is the owners office and private quarters.